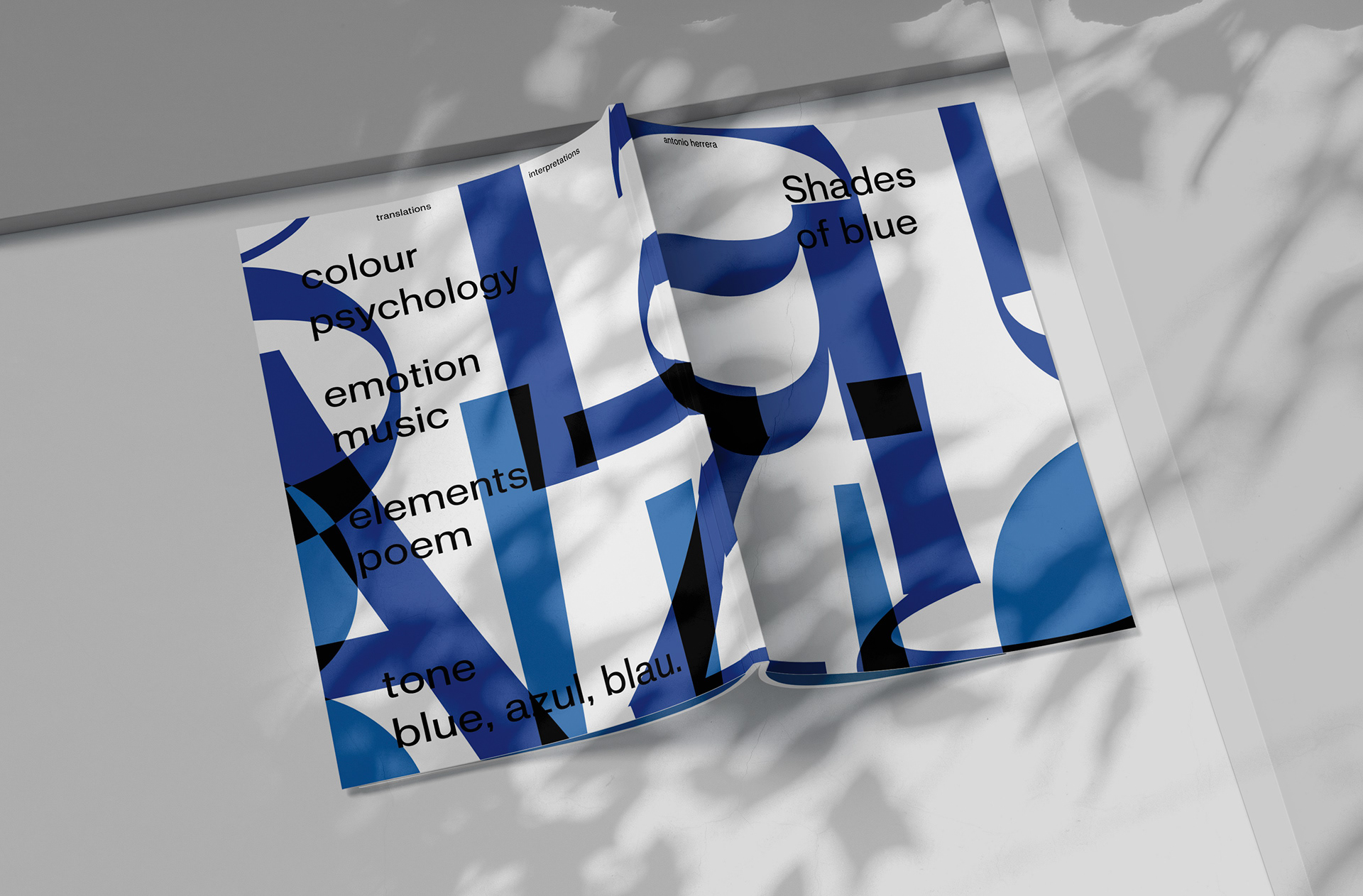 Editorial design, Copyrighting, Photography
Designer
For the front and back cover, I used the typeface Common Sans and "Phase" a generative type designed by Elias Hanzer. The words blue, blau (de) and azul (es) are laid out and overlapped in an abstract form to give the cover a courageous character.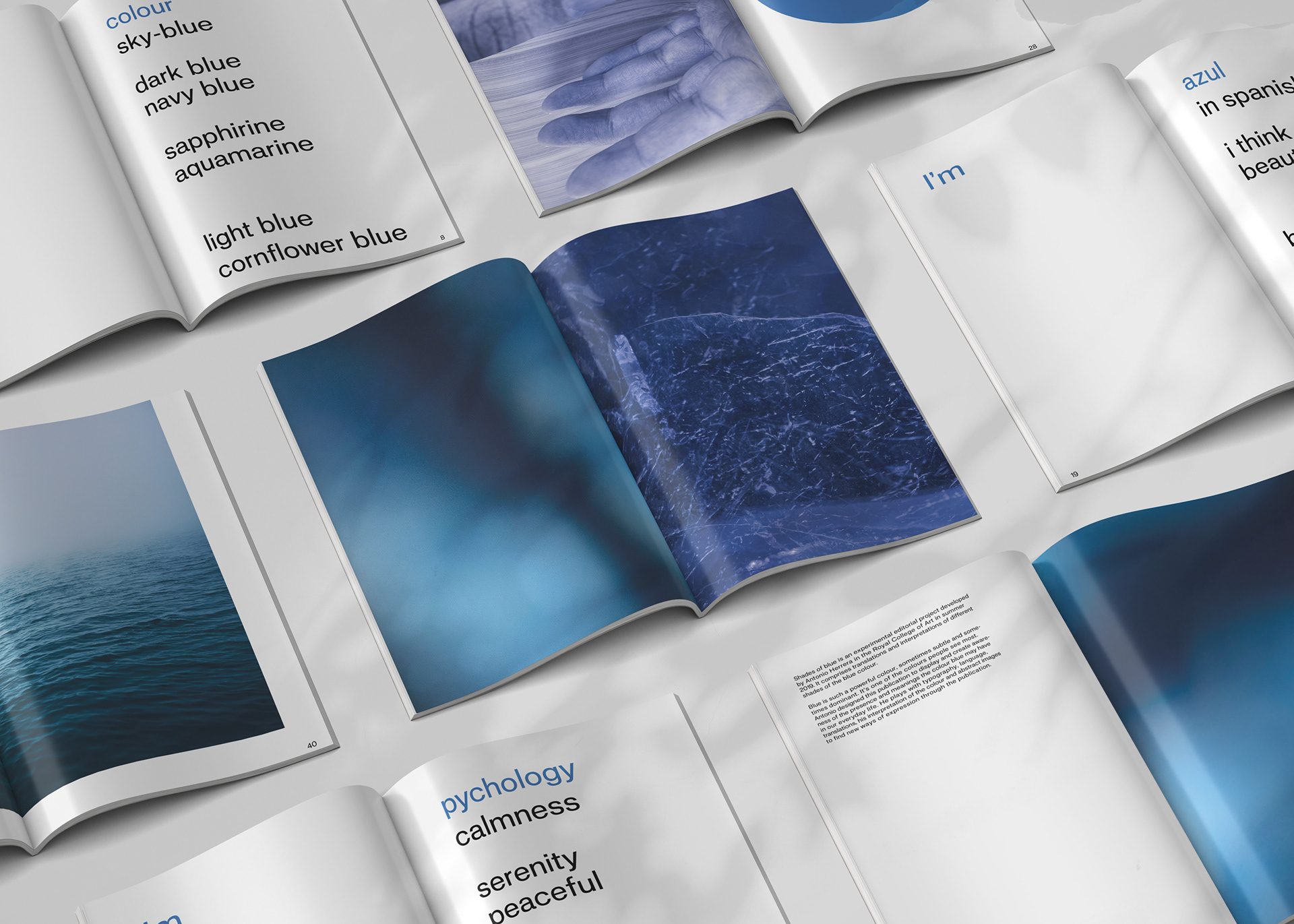 To build new associations and enhance its meaning, I research not only the colour, but also the word "blue". 
Also, my insights are translated into an arresting visual concept.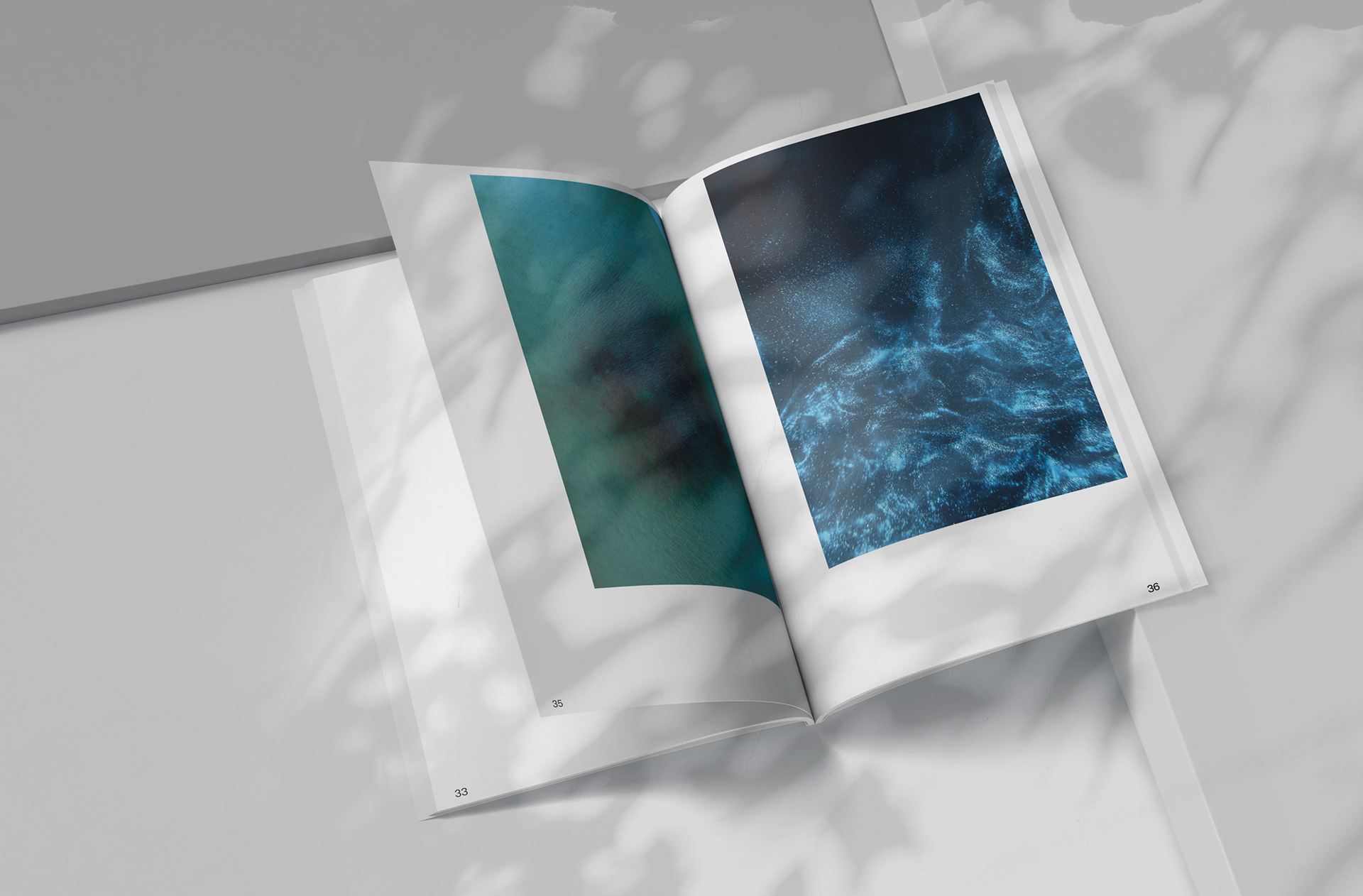 In the spreads, I included a collection of abstract photos taken by me in places where I see the blues.